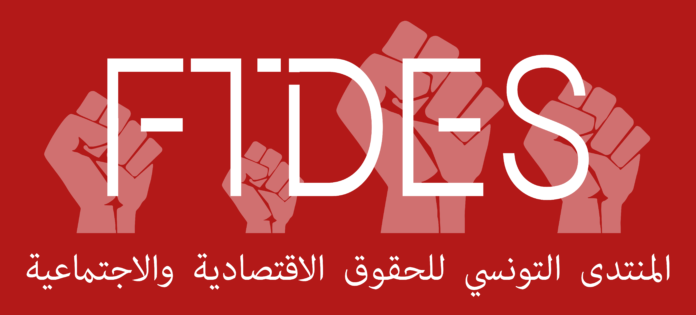 For the transparency of the negotiation process with Italy
Information on a new draft Tunisian-Italian agreement on irregular migration and the agreement of the Tunisian authorities to double the number of forced expulsions within the limit of 600 immigrants was recently quoted in the Italian press. This approval was initially obtained during the visit of the Italian Minister of the Interior on July 27th in Tunis, and the agreement of the Tunisian side was renewed during the visit of the Italian-European delegation on August 17th, according to the same sources [1]. Statements by Tunisian Foreign Minister Othman al-Jarandi on the sidelines of the annual symposium of heads of diplomatic, permanent and consular missions also confirmed that forced expulsions take place within the framework of partnership and cooperation in the context of bilateral agreements [2]. These statements demonstrate an explicit adoption of the Italian negotiator's point of view and a weak position of the Tunisian negotiator in an unjust economic, social and political context between the two parties.
These elements dismiss the propaganda on cooperation, solidarity and developmental treatment of irregular migration issues that are commercialized in the statements of Tunisian officials without having the slightest impact on reality.
The Tunisian Forum for Economic and Social Rights :
– Calls on the Presidency of the Republic to assume the political, moral and constitutional responsibility if the same foreign policy would perpetuate in adopting the unilateral European and Italian vision in dealing with the problems of irregular immigration
– Calls on the Parliament to hold the Tunisian government accountable for pursuing cooperation with the European Union and Italy on migration issues, and invites the government to present the national migration strategy for discussion and approval.
– Expresses its indignation at the statements of the Minister of Foreign Affairs which pave the way for forced deportations of migrants
– Calls for transparency in the negotiation process and for the public to be informed of the details of the process.
– Affirms its adherence to a fair bilateral cooperation that respects rights and enshrines the exchange of freedoms.
– Reiterates its rejection of forcible deportation of migrants and of the security approaches adopted in the face of the phenomenon.
The current global context marked by the spread of the pandemic requires cooperation and solidarity to address the impact of the health crisis on the most vulnerable countries and groups. Therefore, the Tunisian Forum for Economic and Social Rights recalls that the humanitarian treatment of migration flows and the halting of forced expulsions and detention of migrants in Tunisia as well as in Italy are indispensable. The FTDES also stresses that any negotiation of a new agreement on migration must be postponed until the political, economic and social situation in Tunisia stabilizes.
Tunisian Forum for Economic and Social Rights
Abderrahmane Hedhili