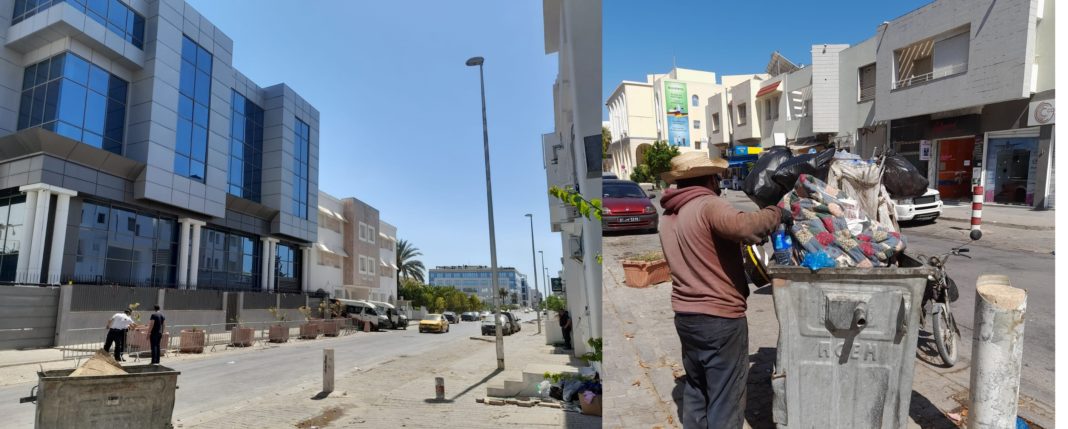 The UNHCR and the Government share a responsibility transfer policy: a new violation of the rights of refugees, asylum seekers, and migrants 
On Saturday, June 18, the Tunisian Security Forces launched an operation to dismantle the sit-in held in front of the UNHCR's headquarters following an update issued by the Commission considering those still protesting as not covered by its mandate and accusing them of obstructing its work. The operation was marked by acts of forced evacuation, arrestations, verbal and physical assault, and the dispersion of some members of the group to unknown places. The group that endured the operation counted women and minors among its members.
Governments, as well as UN agencies, seek to mutually transfer responsibility on grounds of various pretexts and classifications. Mobilization of support to urge governments and citizens to adopt practices that guarantee the protection of refugees and migrants must not be coupled with the stigma that characterized the Commission's discourse against these individuals and their protests fueling racist comments and hate speech. Protests can be dealt with through dialogue and solution-seeking mechanisms with partners, not with a green light to governments and security forces to disperse protestors.
The intervention of the Ministry of Interior on June 18 is but the perpetuation of a practice of securitized and violent containment of legitimate protests. Today, this approach targeted an extremely vulnerable group and was preceded by a shameful statement issued by the Ministry of Foreign Affairs on April 28 regarding this very crisis.
The world is celebrating World Refugee Day on June 20 to "honor all refugees worldwide. This day sheds light on the strength and courage of individuals forced to flee their home countries torn by conflicts and oppression. It is an occasion to mobilize support and empathy and to understand their struggle and recognize their determination to reconstruct their lives". However, it seems that the Tunisian government, with the Commission's blessing to proceed, intends to make this day a commemoration of what happened in 2019 where no laws, policies, or state practice showed the bare minimum of respect for any of this occasion's values and message.
The Tunisian Forum for Economic and Social Rights (FTDES) 
Abderrahmane Hedhili, President